I just had to share the recent Business Week article
"Yes, Real Men Drink Beer and Use Skin Moisturizer"
In summary, and as mentioned in the article, guys' grooming products — hair serums, eye rollers, exfoliating scrubs — are reaching a wider audience than ever.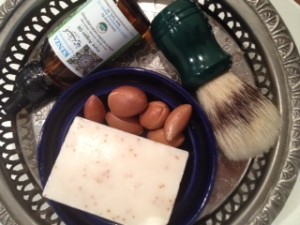 Although 90% of men spend a half-hour or less getting ready in the morning, there is a growing realization that men want to do more in the morning than just shower, shave, and shampoo. This explains why 70% of men age 18 to 24 use facial skincare products and why half of American men over 18 now use moisturizers, facial cleansers, or self-tanners as part of their daily routine.

While it is true that men skin is generally thicker, tougher, and more oily, KENZA Pure Argan oil is the ideal skincare product to help to soothe razor burn, sun damage, oily skin, and acne. It can also be applied overnight to help fight wrinkles and crow's feet around eyes and "shave" a few seconds off the morning routine. So, men don't have to "eschew daily shaving" and sport faces with a few days' stubble.
Unlike big name anti-wrinkles moisturizers/cream with a long list of (not organic) ingredients, KENZA Pure Argan oil is (surprise!) only 100% organic Argan oil.
Don't let yourself go!! Use KENZA Pure Argan oil to "age well and put your best face forward" instead.
Want to learn more about Argan oil or Moroccan Oil, search it on Google (you will be overwhelmed) or read this. We have selected the best information for you:
Soaking up Argan oil in Casablanca – Derek Beres

What is Argan oil?
http://www.kenza-puremoroccanbeautyoils.com/kenza-pure-moroccan-beauty-oils

Argan oil for beauty:
http://multiculturalbeauty.about.com/od/Ingredients/a/Argan-Oil-For-Beauty.htm
Benefits of Argan Oil:
http://undergroundhealthreporter.com/benefits-of-argan-oil-healing#ixzz2WLKK5IM6

KENZA "be generously beautiful"™ line is enjoyed by women & men.
We've been on two TV beauty segments, Telemundo & ABC4 Utah,
click on the links to watch: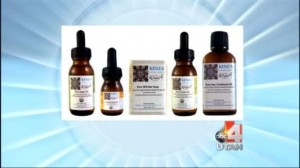 Find our Skin & Hair care with Pure Morocan Beauty Oils in our two online stores:

KENZA International Beauty
Use coupon code: ARGAN$5 and save $5 off your purchase of KENZA Pure Argan Oil – 2oz

KENZA International Beauty in OpenSky marketplace
Membership is free, join and get $10 credit toward your purchase.
KENZA Pure Argan Oil & KENZA Pure SPA Bar Soap beauty package is available exclusively on OpenSky Marketplace:OpenSky Insider Pick : KENZA Pure Argan oil – Special