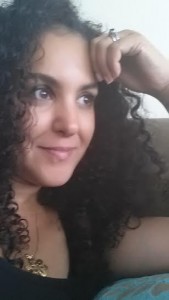 Khadija Fajry was born in Casablanca, Morocco, lived and worked in France most of her life, and then moved to the U.S. in the year 2000. She now lives in New York City with her husband and her son.
Khadija earned a Certificate in Human Resources Management from the University of Massachusetts at Boston, a Master's degree in Human Resources from the Conservatoire National des Arts et Métiers (CNAM) at Paris, France, and a Bachelor's degree in International Business from the Université d'Avignon at Avignon, France.
With her international background and experience, Khadija created KENZA International Beauty LLC. This is a Corporate Social Enterprise with the purpose of sharing the beauty treasures of Morocco and of uniting women to achieve social change through commercial enterprise.
KENZA International Beauty LLC principal aspirations are to:
Promote and distribute Pure Moroccan Beauty oils.
Donate a portion of KENZA's net profits to women foundations in the USA and to a women cooperative in Morocco.
In her native country of Morocco, women used for centuries whatever nature provided them: natural, healthy, and potent beauty care products that came from the Earth. Khadija, herself, used the Moroccan oils for many years and would bring the products back with her to the U.S. because she could not find them in a pure form locally. Finally, she decided to use her knowledge of Moroccan products and her business expertise to introduce her own product line that she named: KENZA "be generously beautiful"™.
One of these, Moroccan Argan oil, is appreciated in many cultures, but found mostly in an adulterated form.
KENZA "be generously beautiful"™ instead uses only Pure Moroccan Beauty oils (Pure Argan and Pure Prickly Pear Seed Oils).
Khadija's personal goal is to encourage a sense of community, solidarity, and generosity in her target market and audience. She hopes to grow her business so that her philosophy and guiding principles can support social change through commercial enterprise.
Khadija Fajry
Will you "be generously beautiful"™ ?
Latest articles:
The Guardian Newspaper
A Moroccan entrepreneur brings argan oil to America by way of women's co-ops

The Story Exchange
Success is being able to share your blessings with those in need. Being able to live your purpose in life, doing what you love and to live with passion.

• To learn more about KENZA's mission and products go to:
• Find Khadija Fajry on Facebook at:
http://www.facebook.com/PureMoroccanBeautyOils
• Like her Pure Moroccan Beauty Oils page at: http://www.facebook.com/KenzaInternationalBeauty