I love my Saturdays!
Taking time off should be taken without guilt.
Don't you love the weekend when you get to relax, exercise, spend quality time with your family and friends and most importantly pamper yourself?
After a long week of work managing my business, taking care of my family and figuring out what's for dinner, I make sure to take some time off and Saturday is my day. On that day, I am neither a mom nor a wife, I am Khadija and I make myself a priority. It may sound selfish but I truly believe that you can always give the best of yourself when you take time to decompress, change your mind and step out of your routine.
What I love is taking fitness classes or working out on my own at Equinox Fitness Club. After working out I love to treat myself, depending on how much time I have, with either a reflexology massage a manicure & pedicure or with a Moroccan Hammam SPA (my ultimate favorite).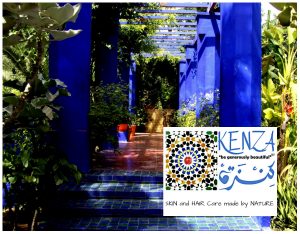 Of course I bring all I need: Beldi soap (Moroccan Black Soap), kissa (exfoliating glove), a hair mask, a facial scrub
(that I also use as a mask because it has dry rose petals powder, honey and Argan oil. Soon available in our e-store), and my Argan oil, Fusion oil and Eye Serum. Oh, I forgot I soak my hair the night before with my Hair oil Treatment too.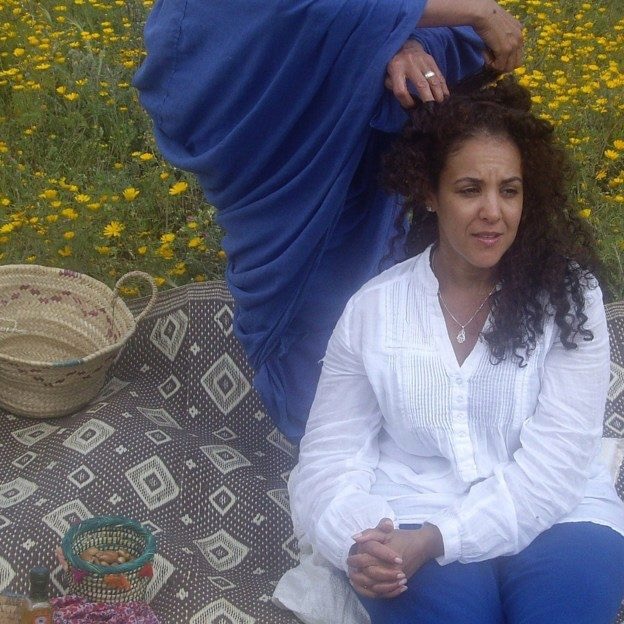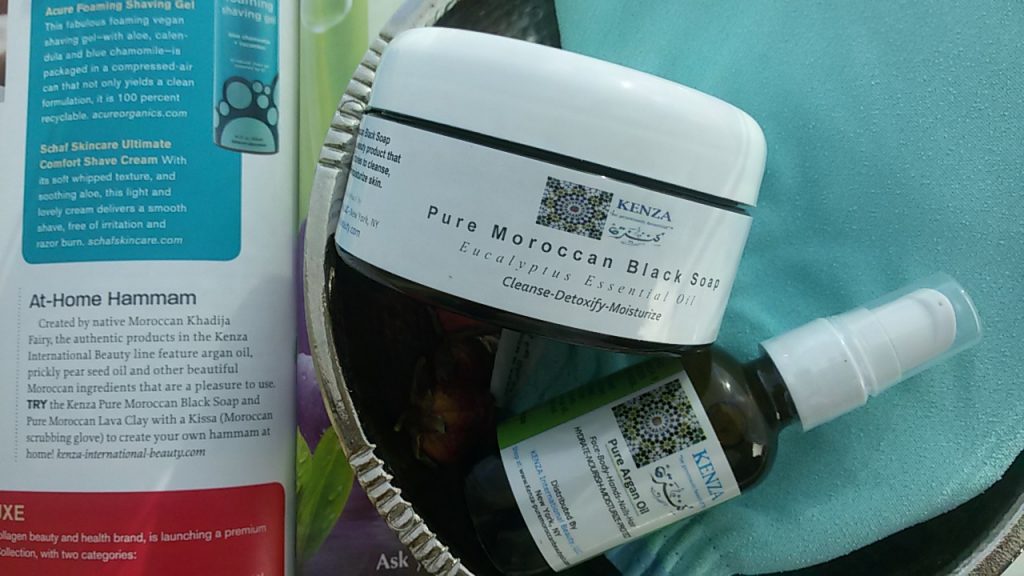 I have to admit that it is nice to have a facility like Equinox where I can do all of this but you can create your own Hammam SPA at home as well. Here is how:

MOROCCAN HAMMAM SPA RITUAL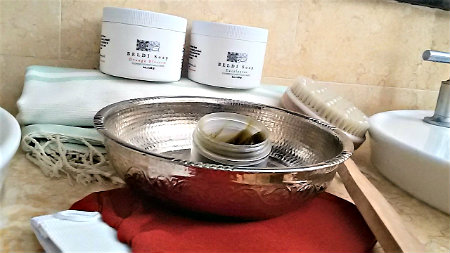 • In a Moroccan Hammam SPA or your bathroom warm up your body with a hot bath, shower or steam for 10 min to open pores.

• Set up your ambience with essential oils, a diffuser and candles. kenza-aromatology-1

• Apply generously (1 tablespoon) KENZA Pure Moroccan Black Soap all over your body. Let it penetrate for 5 to 10 min (it is important to stay in a warm environment). Rinse off with warm water (no soap).

Organic Spa Magazine (@OrganicSpaMag) January 11, 2016 ">
Video via Organic SPA Magazine

• Soak your KENZA Kissa Hammam Glove in hot water to soften it before use.

• Rinse the glove and start massaging gently skin (body only) in a circular motion. After few minutes layers of dead skin and impurities will roll off the body onto the "Kissa" exfoliating glove. (Wash and dry your KENZA Hammam Glove).

• Soak hair with KENZA Pure Hair Treatment Oil, wrap with a towel or plastic cover. Leave 30min (or the night before).

• In a glass bowl mix a cup of KENZA Pure Rhassoul Lava Clay with 1/2 cup of KENZA Pure Rose Toner , few drops of KENZA Pure Lavender Oil and add warm water or milk until you get the right consistency of a paste to all over your body and face. Lie down, let it dry for 15-20 min. Rinse the clay off.

• Wash with your favorite KENZA Soap (SPA Bar Soap or Moroccan Oils Soap) and shampoo hair.

• Indulge in a rich, fragrant and sensual KENZA Pure Marrakech Body Oil and apply your favorite KENZA Facial oil (Argan oil, Prickly Pear Seed Oil, or Fusion oil).


Check also Organic SPA Magazine: Creating a Home Hammam for Two and "At home Hammam"– 2015 Skin Care Guide Page 82 What's New?

I spend about two hours in this relaxing beauty routine and get back home a new person ready to handle the next week of priorities, urgencies, stress and other annoying stuff.

What is your special me- time routine? How do you decompress?
Share with us.