Perhaps you've been to Morocco and you were lucky enough to have experienced our Moroccan hammam beauty ritual and now you want to recreate this wonderful experience (and in our opinion, this is the ultimate self-care beauty ritual you can give to yourself). We can help you do that!
In Morocco women and men go to the hammam at least once a week to cleanse their mind, body, and soul. The hammam is a bathhouse, similar to the Turkish bath, where you go to get a whole body scrub to remove the dead skin, cleanse yourself and get a body massage.
When I go to Morocco I overindulge in this traditional beauty ritual and When I come back to my home in New York I enjoy recreating it because my body and soul miss it.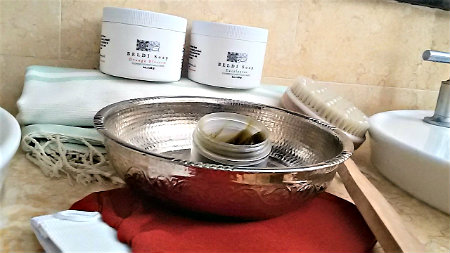 At KENZA International Beauty we provide you with the best Moroccan beauty products at affordable prices for you to enjoy this experience at home.
We have now the perfect Moroccan beauty ritual set for you that we will offer at a special price of $109 ($166 value) for a limited time.
KENZA Moroccan Beauty Ritual SPA package includes:
KENZA Beldi Soap Orange Blossom ($17) + KENZA SENSUAL Marrakech Body Oil ($69)+ KENZA Argan oil ENERGY 2oz ($45)
+ KENZA Pure SPA Bar Soap ($13) + KENZA Orange Blossom Toner ($12) + KENZA Kessa Mitt Exfoliating GLOVE ($10).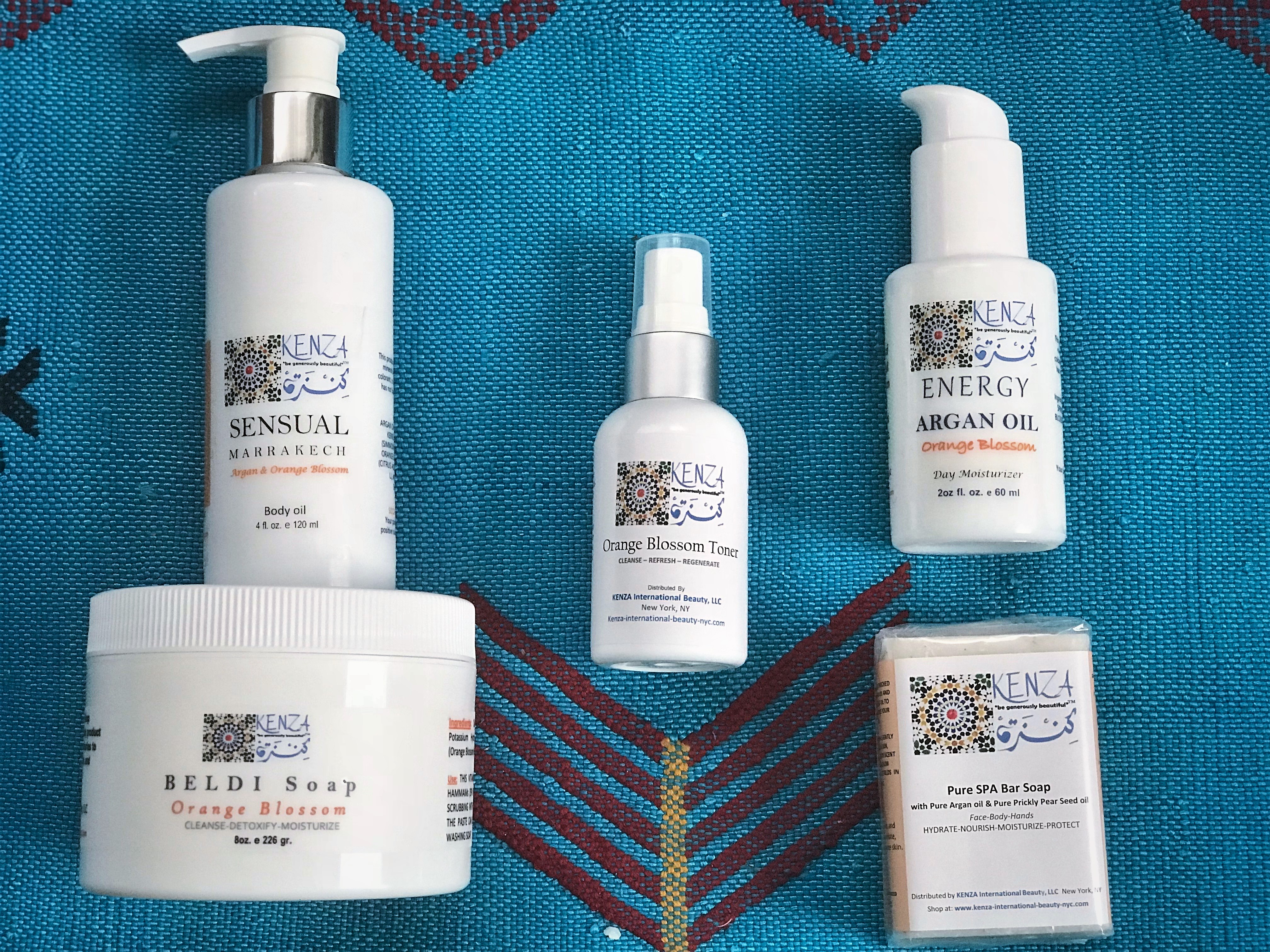 I wrote several posts on how to do it yourself.
CREATE YOUR MOROCCAN HAMMAM
HOW TO CREATE YOUR OWN HAMMAM SPA
Article written by by ORGANIC SPA MAGAZINE
CREATING A HOME HAMMAM FOR TWO
I would love to hear about your experience either from your trip to Morocco or at home. And if you have questions let me know, I will be happy to answer them.
Happy Moroccan Beauty Ritual Hammam SPA!