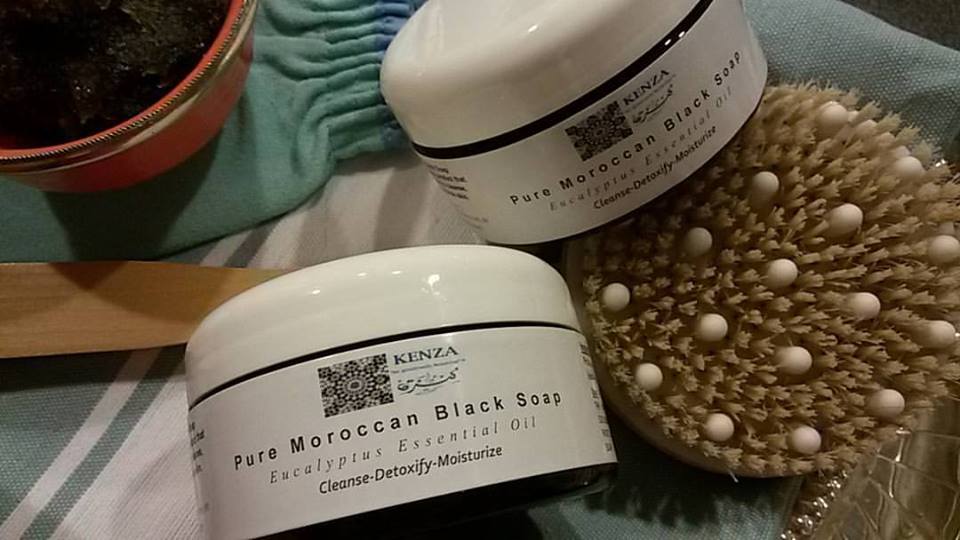 How to have a Moroccan Hammam treatment?
• In a Moroccan Hammam SPA or your bathroom warm up your body with a hot bath, shower or steam for 10 min to open pores.
• Apply generously (1/4 cup) KENZA Pure Moroccan Black Soap all over your body. Let it penetrate for 5 to 10 min (it is important to stay in a warm environment).
Rinse off with warm water (no soap).
• Soak you KENZA Hammam Glove in hot water to soften it.
• Rinse the glove and start massaging gently skin (body only) in a circular motion. After few minutes layers of dead skin and impurities will roll off the body onto the
"Kissa" exfoliating glove.
• Wash and dry your KENZA Hammam Glove.
• Soak hair with KENZA Pure Hair Treatment Oil, wrap with a towel or plastic cover. Leave 30 min.
• In a glass bowl mix a cup of KENZA Pure Rhassoul Lava Clay with 1/2 cup of KENZA Pure Rose Toner , few drops of KENZA Pure Lavender Oil and add warm water or milk until You get the right consistency of a paste to apply all over your body and face. Lie down, let it dry for 15-20min. Rinse the clay off.
• Wash with your favorite KENZA Soap (SPA Bar Soap or Moroccan Oils Soap) and shampoo hair.
• Indulge in a rich, fragrant and sensual KENZA Pure Marrakech Body Oil and apply your favorite KENZA Facial oil (Argan oil, Prickly Pear Seed Oil, or Fusion oil).
Plan on creating your own Moroccan hammam experience. We provide the products: bit.ly/1S0k2WO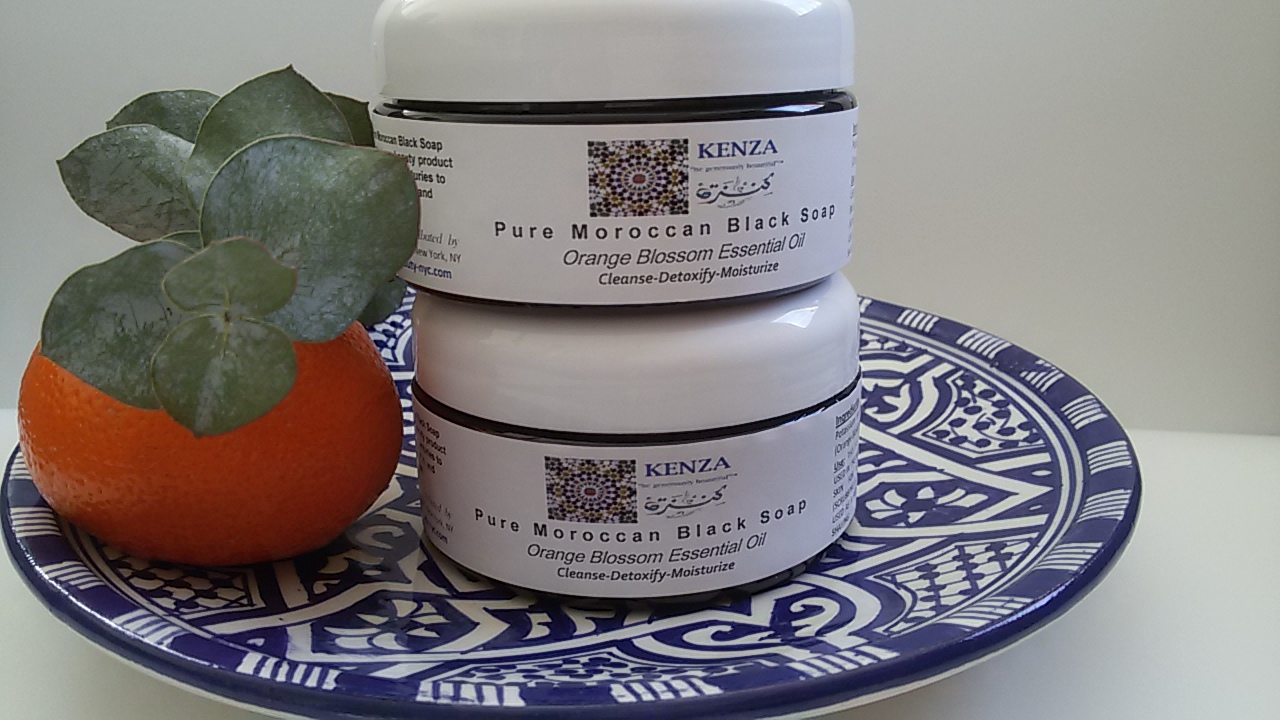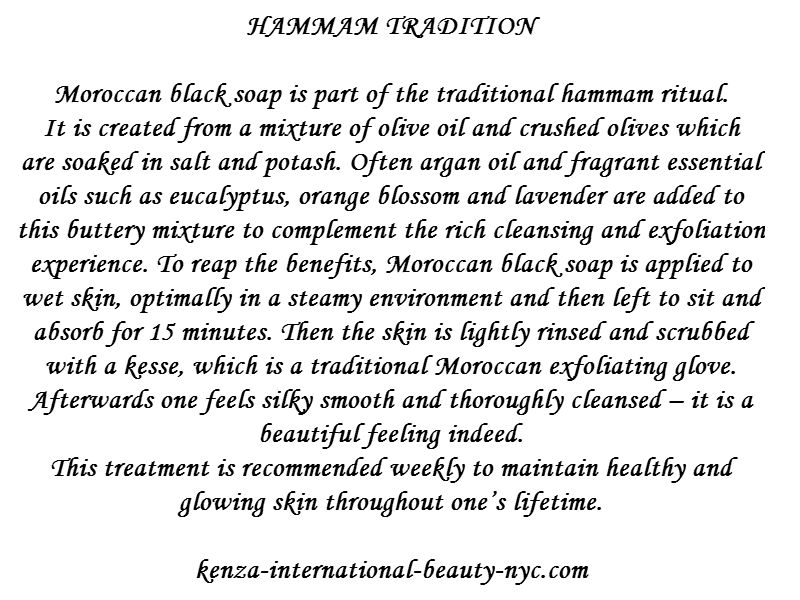 Read more here via Organic Spa Magazine
* Creating a home hammam for two.
https://www.organicspamagazine.com/creating-a-home-hammam-for-two/
* At home hammam http://viewer.zmags.com/publication/8865deab#/8865deab/85
#ProductPreview featuring @KenzaIntBeauty Pure Moroccan Black Soap. #beauty #spa pic.twitter.com/JFoFd45G1x

— Organic Spa Magazine (@OrganicSpaMag)

January 11, 2016 ">
Shop here:
Get your KENZA Pure Black Soap, Rhassoul and Kissa (exfoliating glove)