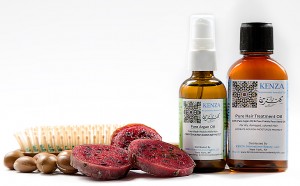 We are giving 10 bottles of KENZA Pure Hair Treatment Oil 1oz ($17 value)
Our main goal at KENZA International Beauty is to let you discover the real Moroccan Oils from Morocco:
Argan oil (because the Argan trees has been growing only in Morocco for centuries) but also Prickly Pear Seed Oil, Rose Oil, and many more.
We share information with you about the source of our beauty products, we let you sample it at fairs and we are present on all social media platforms trying to expose you to the real Moroccan beauty oils.
A great article in The Guardian Newspaper explain it all also make sure to read it.
"People got crazy over it. And when you see the product, there is nothing to get crazy about," says Fajry flatly, "this is crap."
Products were either mixed with chemicals or of low quality, easy to spot because the oil is slimy. She took it personally.
Dr. Oz also had a great segment about it on his show. This short video explains it so well: How to buy Argan Oil?
MUST READ if you are using brands selling you Hair oils with silicones and chemicals at a high price:
MOROCCAN OIL TREATMENT – HAIR HELP OR HYPE?by Kevin James Bennett | Jul 28, 2010
Most hair products brands, using the popularity of the name Argan oil or Moroccan oil contain few drops of the actual oil. There is nothing Moroccan about these ingredients (beside the drop of Argan oil they add):
"Cyclopentasiloxane, Dimethicone, Cyclomethicone, Butylphenyl, MethylPropional, Argania Spinoza Kernal Oil (Argan Oil), Linseed (Linum Usitatissimum) Extract, Fragrance Supplement, D&C Yellow-11, D&C Red-17, Coumarin, Benzyl Benzoate, Alpha-Isomethyl Ionone"
Read this post by The Cuppid Bow "The Truth about Moroccan Oil…And Why You Should Be Wary.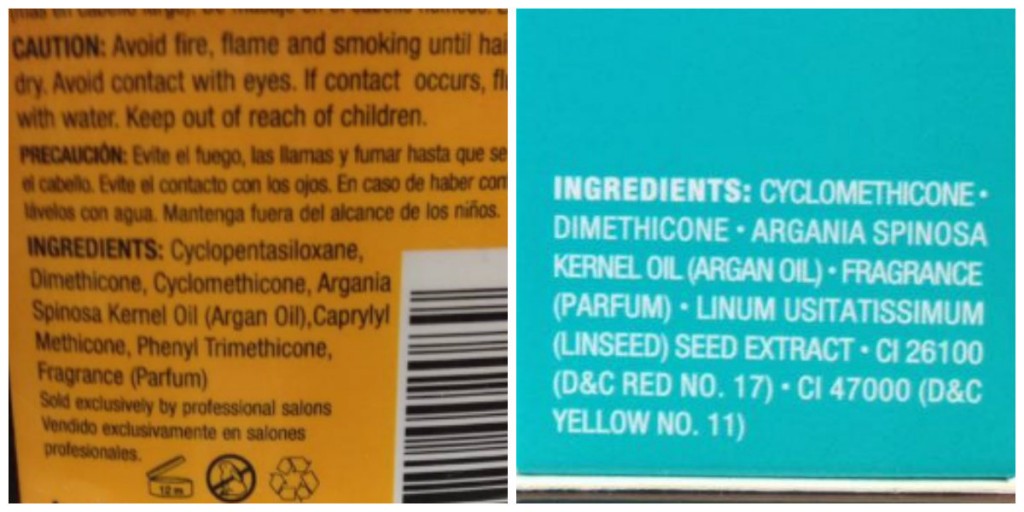 And there are hundreds of products in the market fooling the consumer. Don't be one of them.
We decided to offer ten bottles of KENZA Pure Hair Treatment Oil 1oz ($17 value). The only hair treatment with real Moroccan oils: Organic Argan oil & Prickly Pear Seed Oil, No Dimethicone or Silicone Chemicals (cyclomethicone, cydotetrasiloxane, cyclopentasiloxane, cyclohexasiloxane)
It was also featured in ELLE Magazine and Marie Claire
All you need to do is to share your opinions about the confusion and all the brands misleading you.
We will post on Facebook, Instagram, and Twitter.
When you share your thoughts with KENZA International Beauty, please use the hashtag: #IwantRealMoroccanOils #KENZAPureHairTreatmentOil
We will select 10 winners (USA only) by July 11th, 2015 and announce the winners on social media.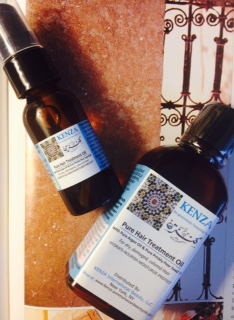 Help us spread the words and share this post.
#IwantRealMoroccanOils #arganoil #pricklypearseedoil #Moroccanoils #kenzainternationalbeauty