Hello Beautiful Friends,
When I was much younger and living in France, I would spend my summer vacations in Morocco. At the hammam is where I discovered the countless natural remedies and natural beauty products Moroccan women (including my mother,grandmother, aunts, and cousins) were using. This is where Moroccan women gather to take care of themselves, socialize, and share their beauty secrets.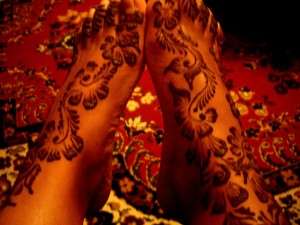 For instance, I grew up using henna on my hair to strengthen it, on my hands and feet as a temporary tattoo, and on my body (mixed with lemon juice) to exfoliate and nourish. I even used natural mineral clay as a face mask and Rose water as a toner!
In those days, I remember hearing about Argan oil (mainly the edible one) from our Berber friends, as I enjoyed eating Amlou (a mixture of almond paste, honey, and Argan oil). Occasionally, we would use the edible one also for hair treatment.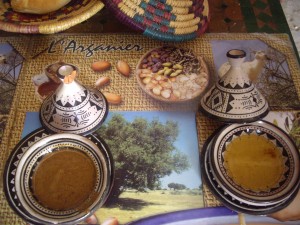 Although the cosmetic Argan oil was then available in the market, its purity could not be trusted. Because Argan oil was, and still is, expensive, many tricks were used to make it even more profitable. For example, it would be mixed with cheaper vegetable or other nut oils. Because it was difficult to distinguish pure Argan oil from diluted imitations, I did not use it in Morocco. So, I did not benefit from my country's miracle oil for many years until it was sold in France by reputable brands.
After I moved to New York I would bring my own Organic Argan oil from France.Soon I started noticing "Argan oil" products in beauty care stores. However, very few of these products consisted of 100% Pure Organic Argan oil. So, I was upset to see all of these brands placing the Argan name on their products while adding just a few drops of the oil in products filled with silicone and other harsh chemicals.
Something had to be done. I had to honor my native country, protect the authenticity and the name of our Moroccan treasure and share with my friends the real Moroccan oil:
100% Pure Organic Argan oil.
After some research, I finally found a reputable, certified, and reliable supplier of 100% Pure Organic Argan oil (the best in Morocco). This is a fully integrated manufacturer of cosmetic and beauty care products doing business worldwide for 40 years. Once I established a partnership that secured a supply of the best Moroccan Argan oil, I decided to launch my own line of oil beauty products: my Pure Moroccan Beauty Oils : 100% authentic, 100% organic, and 100% chemical free.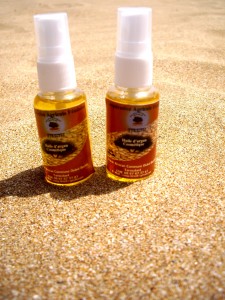 At this point I wanted to do even more. Having lived in three different continents taught me that women are very similar across the globe. We all aspire for the best in our life and the lives of others. We cherish our beauty, our health, our happiness, and our greatness.
Thus, the idea of connecting women through beauty came to my mind. Why not create a social enterprise selling the best and purest beauty care while helping women at the same time? I could achieve this goal by supporting and donating to a women foundation in the US and to women cooperatives in Morocco.
"The beauty in me sees the beauty in you" is the meaning of Namaste.
We are all beautiful and all is beautiful when we bring out the best in us. Helping others is the best feeling in the world and one of the best ways to validate ourselves as human beings.
That's how KENZA International Beauty LLC came to be. KENZA ("treasure" in Arabic) refers to the many treasures we encounter in life: nature, people, cultures, and traditions. I am proud to share my Moroccan beauty treasures and honored to sponsor a women cooperative in Morocco and to partner with a women foundation in the US.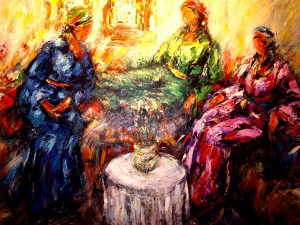 We can all participate and contribute in the effort to change the lives of women while becoming beautiful from the inside out. The simple act of buying a beauty care products becomes an act of generosity that benefits women in the United States and Morocco.
This is KENZA International Beauty's mission. Will you join me?
Will you "be generously beautiful"?
With Love & Gratitude