E-store: www.Kenza-puremoroccanbeautyoils.com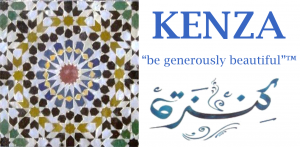 How are our KENZA Pure Moroccan Beauty Oils different?
Our oils are USDA Organic, registered with the FDA for their authenticity, ISO 9001 certified for quality, sustainably sourced, produced by women cooperative, and support social change for women in the USA & Morocco.
We are proud to donate a percentage of our profits to the New York Women's Foundation (http://www.nywf.org/event/cwb2013/). This year they are distributing over 5 million to more than 100 grantees and changing women's lives. Let's all help them reach more grantees!
We also support and donate directly to a Women cooperative, in Morocco, that produces our KENZA Pure Argan oil. http://youtu.be/4zg8g_lTykM
By purchasing our KENZA "be generously beautiful"™ products you are getting the best natural beauty care products and contributing to global social change for women. That is the "be generously beautiful"™ vision.
************************************************************
Ofrecemos aceites marroquíes para la piel y el cabello: KENZA aceite puro de argan y KENZA aceite puro de semilla de la pera espinosa.
Nuestros aceites son certificado organicos (USDA), registrados con la FDA por su autenticidad, certificado por calidad (ISO 9001), de origen sostenible, producidos por una coperativa de mujeres en Marruecos, y apoyan cambio social para las mujeres en los EE.UU. y Marruecos.
Somos orgullosos de donar a la New York Women's Foundation (Fundación de Mujeres de Nueva York) y a la cooperative de mujeres de Tirizite en Marruecos. Con su ayuda podemos ayudar a las mujeres en los EE.UU. y en Marruecos a ser financieramente independiente.
Share with your loved ones, family, and friend.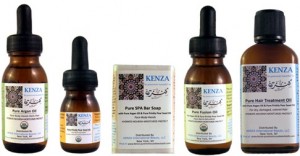 With Love & Gratitude